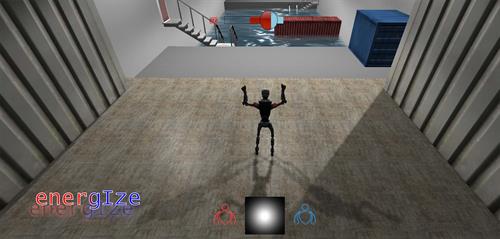 energIze is a fun, frenetic two-player game that allows elementary-school-aged children to explore and express ideas about energy in its many forms. Players use the Kinect sensor to control a robot as they tackle energy-transformation puzzles and escape from a collapsing building.
Energy is challenging topic for young children; the energIze game aims to elicit conversations about energy, how it is conserved, and the different ways it can be transformed.
energIze was created as a museum exhibit and has been tested at The Children's Museum of Indianapolis.